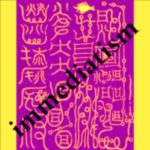 This is an essay within an essay, available in the book Anarchist Speculations: Writings of John Moore, from LittleBlackCart.com, published under the Ardent Press imprint.
For a review of this text by Hakim Bey, go back to Immediatism episode 2.
For more John Moore, see episodes 76, 77, and 106.
Anarchy & Ecstasy at TheAnarchistLibrary.org
Anarchist Speculations at LittleBlackCart.com