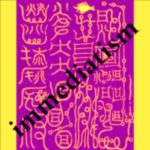 From Detritus Books and distributed by Little Black Cart, comes this new collection of case histories and statements of 27 anarchist defendants, spanning from 1871 to 2016. This anthology collects the words of anarchists facing condemnation by a court system we don't believe in.
Defiance: Anarchist Statements Before Judge & Jury at LittleBlackCart.com
From the preface:
Actions may speak louder than words. But, occasionally, someone's words come in a very close second, and the combination of actions and words can't be beat. The words in this book belong to those who chose to act, and when repercussions were brought by the system of judges, prosecutors, and juries, these people chose to stand defiant.
Every one of these statements is imperfect, none of these people were/are heroes. Fortunately, we don't find inspiration in perfection, or heroics. We find inspiration in defiance.