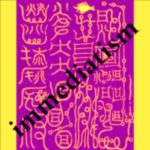 This text is included in Surrealist Subversions, edited by Ron Sakolsky and published by Autonomedia.
Drawing on the full range of U.S. surrealist
publications and communiques from the
front lines of the battle against miserabilism,
this volume contains over 200 texts (many
appearing here for the first time) by more
than 50 participants, in the most comprehensive, diverse and lavishly illustrated compilation of American surrealist writings ever
assembled.
$22.95 750 pp. https://www.autonomedia.org/files/autonomedia_cat_070427.pdf
This text is also planned to be included in the forthcoming anarchosurrealist collection entitled Merlin With a Machine Gun, edited by Steven Cline.
My other podcast, PointingTexts.org
Feedback and requests to Cory@Immediatism.com, and your comment may be shared in a future episode