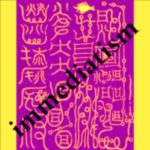 This reading is from the book Creating Anarchy, by Ron Sakolsky, published by Ardent Press, and available through Little Black Cart. Surrealist Desire will take 4 episodes to read in its entirety.
Creating Anarchy at LittleBlackCart.com
My other podcast, PointingTexts.org
Feedback and requests to Cory@Immediatism.com, and your comment may be shared in a future episode.