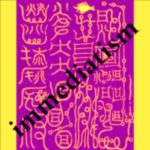 This is a reading of the full text of Against the Gendered Nightmare, in nine episodes. AtGN is from Baedan 2: A Queer Journal of Heresy, available from ContagionPress.com and LittleBlackCart.com.
Baedan 2 at ContagionPress.com
Baedan 2 at LittleBlackCart.com
My other podcast, PointingTexts.org
Feedback and requests to Cory@Immediatism.com, and your comment may be shared in a future episode.